Thu Aug 09 2012 10:15 Constellation Games Bonus Commentary #2: "Found Objects": Of the three bonus stories, "Found Objects" is the one with the lowest stakes. This is a direct consequence of the fact that I wrote a story set during the novel, while the novel was being typeset. There's only so much I could change. I actually like this strategy because it fits with Jenny's risk-averse nature, but it did constrain the story pretty tightly.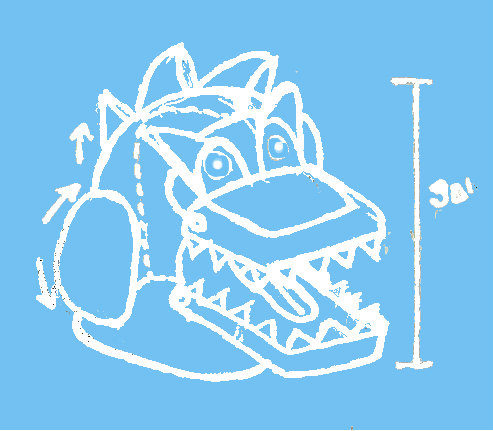 If I'd thought of it earlier, I could have told the story you saw in Tetsuo's Twitter feed after Ariel left Earth. The story of Jenny and Tetsuo picking a fight with the Hierarchy Interface overlay by starting the EVERYTHING IN AUSTIN tour company. That story also takes place during Constellation Games, but involves characters that are almost entirely offscreen at the time. Whereas "Found Objects" has to weave between scenes dramatized in the novel.
The main goal of this story, the story I actually wrote, is to portray Jenny as significantly different from the way Ariel portrays her in the novel. Not just "careful meticulous Jenny", but kinda ruthless in ways her friends find scary. In Constellation Games Ariel is pretty unsparing about his own flaws, but generally careful to present the "beautiful practical Jenny" for posterity. But this does her a disservice. By excising Jenny's talent for creative obscenity, Ariel makes her a less interesting character and obscures their bizarre chemistry. And his attempt to "protect" Jenny from Bai's business offer is just a dick move.
The "ruthless" stuff is me retconning Jenny into a more interesting character, but I'd always imagined that she and Bizarro Kate were super raunchy when they were together, and there's no reason why she would tone that down around Ariel. So Ariel must be changing the story. In Constellation Games Jenny and Ariel tease and provoke each other in almost every scene they share, but Ariel files the edges off in narration. (Brendan has done a good job of pointing this out, but after you read "Found Objects" you might like to reread the first part of chapter 14.) Jenny gives it to you straight.
A few misc. comments:
This story did force one change in the novel: the size and dimensions of the Brain Embryo's reentry foam. It was originally a cube three feet on a side; now it's an egg five feet long, more in keeping with the shape of the computer inside.
The "abundance privilege" Jenny identifies in Curic is a trait I wrote into all the ET characters to some extent. Somn is horrified into inaction by the unthinkable poverty and coercion of Ariel's middle-class American lifestyle. Tetsuo thinks he understands humans because he studied a culture that was kinda similar. Curic starts off making basic mistakes about the nature of money (here and in chapter 8), mistakes that Tetsuo would never make. But Curic soon realizes that Ariel's dependence on scarcity-surrogate, and her ability to promise an alternative, makes him a perfect patsy.
In the first draft Jenny imagined the crotch-mash maneuver but didn't actually perform it. In general, if you have a character imagine doing something that they could really do, it'll be a better story if they actually do it.
Bizarro Kate was named long before I sold Constellation Games to a publisher run by a woman named Kate.

Jenny calls her that because there's another Kate (Kateastrophe) in their circle of friends. Nothing is known about Kateastrophe other than her name. I never even considered her as a non-background character, and given that Bizarro Kate herself was almost entirely written out of Constellation Games when her boyfriend Bruce was merged into Bai, I'd say she did well not to get involved.

Super minor point: I like the way this story rounds out Bai's character a little. He gets to be passionate about something other than Dana, and he shows he cares about Jenny in a way that Ariel doesn't, even though Jenny's not his friend. Of course, he's still a d-bag.
We're halfway through the bonus material! Be sure to tune in next Tuesday for the rescheduled commentary on "Dana no Chousen", when Dana will finally get her chance to say, "Americans cost extra."
"Protector of Earth" blueprint by Beth Lerman. Other image credit: Unknown 19th-centry land company.