Wed Nov 05 2014 10:09 ...And Maps: I've got some exciting new stuff for people who read NYCB but not my Twitter feed (which, if you consider the future, is the vast majority of everyone who reads NYCB). As I mentioned in the film roundup, I went to the Books in Browsers conference with my NYPL colleague James English. James gave an overview of the Library Simplified project we work on, and then I gave a talk I like to call (and did call) "Project Gutenberg Books are Real Books!".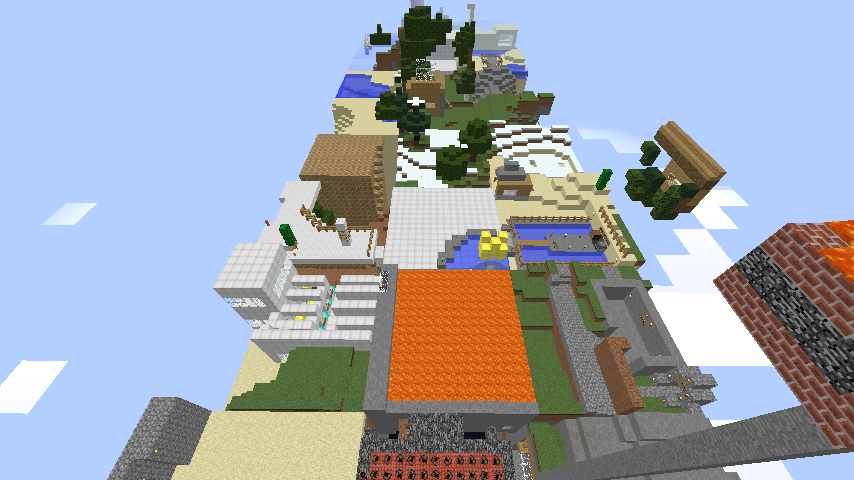 Part of my work on Library Simplified is to integrate Project Gutenberg books into our ebook catalog. This sounds easy, and it is, so long as you're willing to treat Gutenberg books as second-class citizens that live in their own poorly-documented area. I'm trying to do something more like what Amazon did with its free Kindle books (BTW I recently discovered that they're selling the newer ones)—turn the Gutenberg texts into no-frills derivative editions that are nonetheless fully integrated into the storefront.
Second, there's a new Reef map, Reef #4: The Timeline, a cross-section of Minecraft history going from late 2010 to mid-2014. I think it's the most accessible of the Reef maps—it's small and it's obvious what's going on.
As is tradition, I introduced Reef #4 with a video, in which I compelled Lapis Lauri and Ron Smalec to race to the end of the Timeline for my own amusement (and theirs).
As you can tell I'm working on all kinds of stuff, notably something you will probably never see—the pitch document for Situation Normal. I really hate writing this stuff and it's a huge pain, but why write a book if you're not going to try to sell it?